! --- Generated by Selida 12-19-2002 --- !>

<!POP YES 1 100megsfree 1503093413-0 >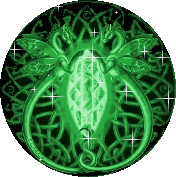 Fairy Land

Over hill, over dale,
Thorough bush, thorough brier,
Over park, over pale,
Thorough flood, thorough fire,
I do wander everywhere,
Swifter than the moon�'s sphere;
And I serve the fairy queen,
To dew her orbs upon the green:
The cowslips tall her pensioners be;
In their gold coats spots you see;
Those be rubies, fairy favours,
In those freckles live their savours:
I must go seek some dew-drops here,
And hang a pearl in every cowslip's ear.

William Shakespeare (1564-1616)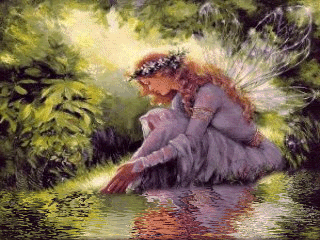 Come one come all and follow this little pixie into her corner
of cyberspace. You will find my little treasure chest of hobbies and interest
here and the occassional lost fae or dashing hero. Check out the Art galleries
if you are looking for a RPG character portrait or just enjoy the beauty of
fantasy art. This site is ever changing so please come back often to see
what new art or poems have been added. Alas most of all enjoy sifting through
my treasure chest.